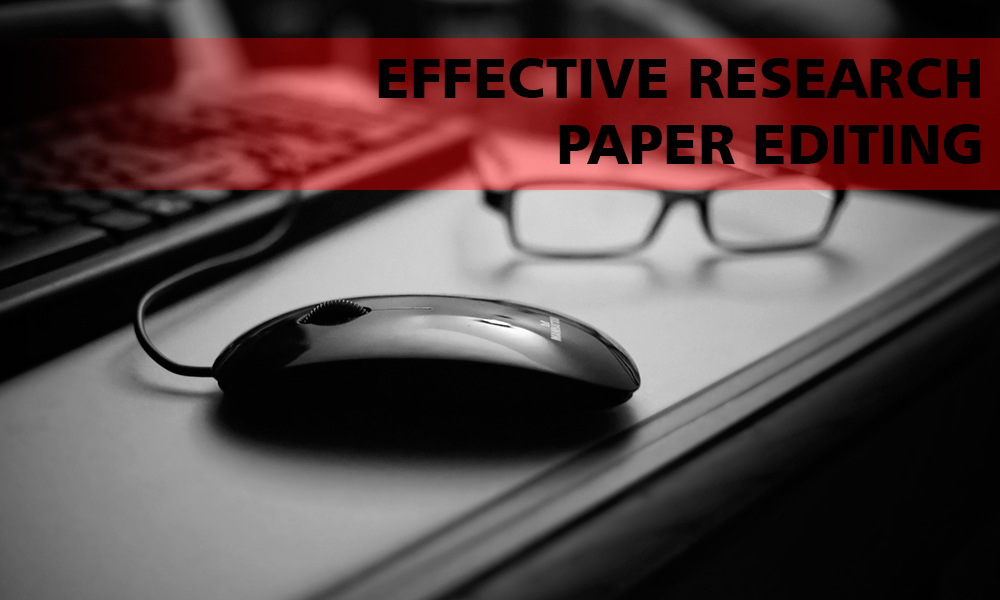 If you aim to get a higher college degree and become involved in the academic world, there is no chance you can manage it without ever writing a research paper. Educational establishments expect from students a number of various papers and at some point might teach how to write them. However, no one will teach you even the basics of college paper editing. It is hardly possible to turn in the perfect writing project without editing paper beforehand. On Royal Editing blog, you will be able to find a lot of helpful articles related to editing papers. Nevertheless, our main goal is not to teach you college paper editing, because it is a complicated task that requires a lot of time, attention and experience, but to assist you. Royal Editing has been present on the writing market for quite a while and our professional editors and proofreaders know a great deal about proper college paper editing. And today we will uncover how effective research paper editing works and how Royal Editing can help you and your paper to succeed.
Research Paper Basics
There are some basic things you should be aware of when you begin working on your research paper. First of all, research paper is not just filtering and presenting of the information, which you gather from various sources. Such research requires critical thinking, analysis and evaluation of sources, and further organization of the material and composition of the draft. The student must explore the available information on a specific topic and interpret it. The research paper is called to add something new and valuable to the topic and at the same time deepen the student's knowledge in that field. Writing a research paper is an exceptional opportunity to learn and apply critical thinking skills, which will be so useful in the student's future career and life. If you decide to cooperate with Royal Editing and order our professional services, you will receive a major support from our editors in all aspects of drafting and revision. We will assist you with evaluating and organizing the information, as well as dealing with some typographical technicalities.
To your attention, Royal Editing is able to give you a hand with two main types of research papers, such as argumentative and analytical. As well as an argumentative essay, an argumentative research paper aims to persuade the readers to take a certain point of view. It means that when you choose a topic for this type of paper, you must remember that the topic should be controversial or debatable. There is no point in trying to convince a person about something that is already obvious.
Analytical research paper is called to explore and evaluate the existing information or source. Unlike argumentative research paper, this type doesn't try to state anything as a fact, it rather begins with a question. This type of paper is often used for interpretation of literary works and identifying their deeper meaning, symbolism, etc.
Elements of Research Paper Editing
Before you ask for our professional editing services, there are some things you might want to know about. For example, how it works? How exactly paper editing works? What Royal Editing can do to improve your research paper? To find answers to all of these questions, read on.
When conducting a revision, editing and proofreading work on a research paper, our experts focus on the following elements of your text:
Major changes in structure of a draft. Sometimes an outsider's look can be critical for the success of your paper and Royal Editing can provide you with exactly that — professional, unbiased and fresh perspective on your research. We can tell you what parts work and where it would be better to restructure your draft. Don't hesitate to contact us if you have any questions about composing a research paper. Our customer support works around the clock and will be happy to help you out;
Word choice. The wrong choice of words can ruin a good impression from your writing and make your paper look amateur and careless. It is the matter of proper style, because some words have the same meaning, but some belong to colloquial language, while others to academic vocabulary. You would need a lot of experience to know what word to use in which context. However, Royal Editing can easily help you to fix this problem. Upload your paper on our website and our editors will revise your word choices;
Consistent tone and voice throughout the paper. Research paper is a long, time-consuming project. It means you will not be able to draft it in one sitting, but in many short and long episodes, whenever you have time or ideas. Unfortunately, such approach often leads to inconsistency in tone and voice of your paper. This makes a flow of your text fractured and uneven, which subsequently creates a bad impression about you as a writer. To fix this issue, you will need someone careful and with attention to small details to read your paper from the beginning till the end in one sitting. And Royal Editing can do that for your fast and for a very moderate price;
Logical flow of thoughts. As was mentioned in a previous point, the fact that you write your paper in many separate episodes might negatively affect the quality of your project. Not only your papers tone will be inconsistent, but the flow of ideas and narrative might lose its logic and coherence. Royal Editing can ensure that your thought will unfold logically and coherently from sentence to sentence, and from paragraph to paragraph.
Research Paper Editing Online
The task of composing a research paper terrifies many students, because apart from conducting a research and evaluating a lot of information, it also requires strong writing skills. However, with the right approach this task can be simple and even fun. If you take Royal Editing as your partner in this project, all you will need to do is to do the research and write down your ideas. And our editors will do the rest of the work, such as providing proper organization, word choice, style, flow of tone and thoughts. Moreover, our proofreaders will take care of your grammar, punctuation and spelling flaws, turning your paper into a piece of art. To make writing easier for you, here are some useful composition and grammar tips from our blog.