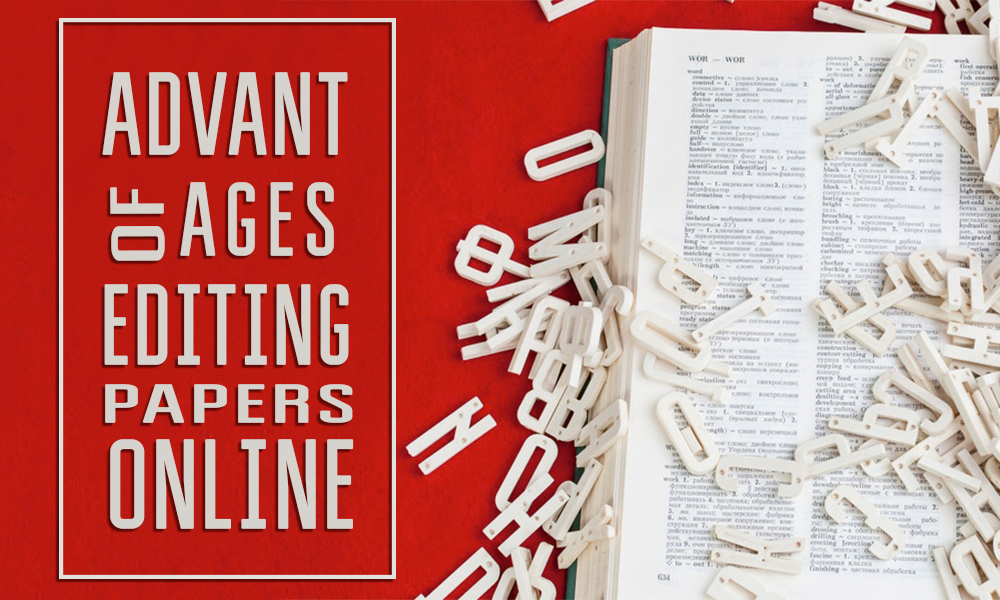 Nowadays nobody thinks of looking for editor's services somewhere apart from the internet. Online paper editing is both easy and efficient. You never know when you will need such services next, so being prepared seems a huge benefit. Royal Editing will explain to you why you will be the winner with online editing, and what you should pay attention to when choosing a company for your needs.
Choose The Best Online Editing Service
Modern world wide web is crawling with sites offering various services. Editing is one of them, and editing companies seem to be really numerous. It allows you to pick out a service from a wide range. You can rely on your own intuition or top search results, but it is better and easier to stick with a certain procedure. Royal Editing, for example, suggests that quality company must meet next requirements:
have a large number of qualified personnel;
pass on clients' orders only to native speakers;
follow commitments, the most important of them being money back and refund guarantees;
have transparent pricing policy.
You can tick off all these items with every reason when it comes to the services of Royal Editing. We place our customers' interests above everything, which enables us to provide you with quality editing year in year out.
Testimonials Accessible For Everyone
Internet is exactly the place where you cannot hide your bad record. It gives customers a great advantage in the process of choosing a service. A company that has cheated on its responsibilities at least once will most likely have negative feedback on the web.
That is why Royal Editing finds it reasonable to exploit this advantage in everyday life and to check client testimonials of a company you want to work with. If most of these are positive and encouraging, then you have nothing to fear. But be sure to avoid suspicious companies with negative or fake positive testimonials. You can identify the latter by numerous sugary adjectives and comments without authors' names.
Time And Money Saving
Another advantage of paper editing online can be called "efficiency". It saves you a lot of time because you reach all the services right when you need them. Working with online companies is extremely fast. Allot a minute or two to the company of your choice to communicate with a manager or to place an order, and this time will be absolutely enough. But if you are busy right now, you can always postpone it.
Royal Editing cares about your time even more. We have created a service that allows you to skip all annoying steps, such as subscribing to our newsletters and verifying your identity. Your e-mail is the only personal detail we need from you to start working on the order immediately.
As for the money saving, online companies can significantly reduce the final cost for the services by economizing on premises, for example. It is a common practice to hire people who work from their homes. This, accordingly, influences the prices, making them more affordable for you. Editing online looks really appealing when you take a look at the rates; besides, you can always save even more.
Round-the-Clock Accessibility
Saving the pleasure to work on a paper till the very last night? It is not a problem with online editing. You can access such services at any time to place an urgent order, provided their deadlines seem fine to you. Thus, Royal Editing's deadlines start with only 6 hours! It means that having finished your work before going to bed, you can wake up in the morning full of strength and with the already edited paper on your personal page!
We provide round-the-clock service because our staff of editors is numerous enough to single out several people who prefer to work during the night shifts. It gives you a green light to lead the lifestyle you like while we undertake your editing concerns.
Placing An Order From Any Place
You are not bound to any particular place when using editing online. Who knows when you will finish your next essay or paper and need professional editing? You may be on your way home from university, typing your work vigorously on your mobile device. Or sunbathing on a local beach, for example, and suddenly remembering that the project is due in one day. Students' life is full of surprises.
The welcome news is that with online services from Royal Editing you can place your order from any of these places because the list of required conditions is limited to a device with an internet connection. Now you can forget about the necessity to show your face in the street in order to get the job done.
Non-Cash Payments
Using online editing services, you can pay for your orders via non-cash transfers. It is 100% secure and simplifies claiming your money back from dishonest companies – in case you accidentally get mixed up in dealing with one. Moreover, it leaves you with the ability to track your money transfers and be sure that they get to the final recipient. You keep the proof in the form of an electronic check.
Royal Editing reaches out to the customers, too. We accept various means of payment, just to ensure that you can pay for your orders swimmingly. A credit card, a PayPal account or any other means will suit perfectly the purpose of transferring money for our services. Get a piece of advice from our support team if you have questions regarding the payment procedure.
Online Status Check
Last but not least, the majority of online companies update the status of your order right on their website. When you refresh a page, you can see an actual stage of performing your task. It makes it incredibly easy for you to monitor the status and its changes when it is really crucial.
Royal Editing has created a special page with the list of all your orders, which was mentioned above. There you can check order and payment statuses, your personal messages and other information. Moreover, you can manage your orders and delete the ones no longer wanted from the general list. And the last feature we want to dwell on is notification on completion. You will receive an e-mail once you can download an edited text. Yes, you can refresh your personal page with orders to check the status for yourself. But no, you do not have to do it. Our notification feature once again saves your precious time, thus perfectly fitting into modern fast-paced lifestyle.
UK Based Paper Editors
Now you know main advantages of ordering online and trusting Royal Editing. Our services include not only editing as it is, but also a vast set of pleasing additional features for clients. Thus, you can place your order any time, from any corner of the globe, saving your money as you do so. We accept various ways of payment and allow you to control the status of your order on our website. Royal Editing guarantees only the best experience of dealing with editing papers online.