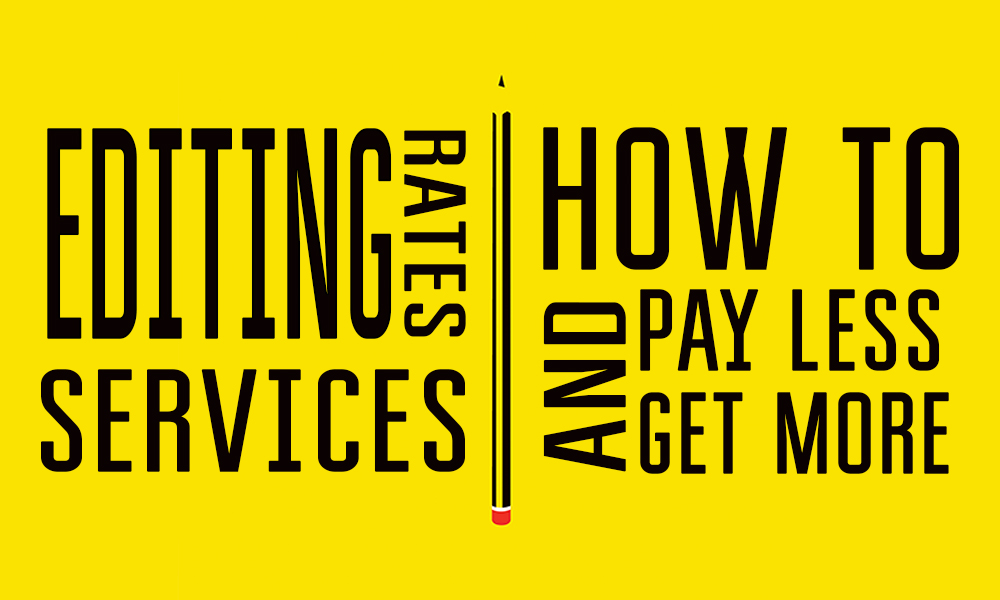 When you start analyzing editing services rates, you understand that it may cost you a pretty penny, especially when it comes to bulky texts: vast projects, monographs, PhD theses and so on. It is where you come close to giving up and simply submitting what you already have. However, it is not the best strategy. Academic works rarely get done at one go. They require serious approach, including professional editing. Do not start panicking at seeing the rates for the first time. Royal Editing has prepared a bunch of practical tips how you can reduce the total cost for editing without losing quality, and sometimes even gaining it.
Find a reliable company
This step is the first and the most important one because the internet is full of dishonest companies with only one goal: to obtain your money at any cost, which is a rather sad pun. They claim being professionals, but finally return you a paper full of imperfections with only minor enhancements, and you need to spend more on another editing service. There is also the worst-case scenario: they return you nothing.
Royal Editing warns you against trusting such companies. But how to find a reliable one? It will meet most of these requirements:
A company must have a presentable site. It is part of brand identity. Only queer and unreliable companies will be based on a half empty and poorly designed website. Royal Editing's site was created by a group of professional web developers. We carefully chose the interface and the design that would be pleasant to your eye.
A reliable company seems to speak for itself in every way, presenting important information on the very homepage, as Royal Editing does. Suspicious companies, on the contrary, hide crucial details from you. You cannot find their range of services, rates or even guarantees. Trusting such companies, you put your money at risk.
Many reliable companies keep their own blog to publish posts devoted to their principles of working and simply useful information for clients. Royal Editing supports this initiative, too, as we want you to become a part of our community.
Choose the proper service
Royal Editing offers 4 main types of editing services. These are editing itself, proofreading, rewriting and revision. As a conscious client, you should choose the one that suits you best. It is crucial because our rates for these services differ. While editing and proofreading mostly deal with grammar and spelling, rewriting and revision are about changing the structure of your work. It means they require more time and efforts, hence these services will cost you more.
Our editors have a piece of advice for you. Analyze your work for yourself, and if you find that its structure and arguments are consistent (and your supervisor has nothing to complain about), then choose editing or proofreading. It will save you some money. Keep also in mind that our team of managers are always ready to help you in selecting the right service, and they do it for free!
Start with your own check
First of all, we draw your attention to the fact that Royal Editing does not change the final cost at the number of corrected mistakes. We calculate the price on the basis of word count. It means that you will not cut down expenses if you correct some of the mistakes on your own. However, there is another way to do it.
Your work may contain repetitive information in its different parts. In this case you can submit to us only unique paragraphs, thus reducing the cost. Moreover, before sending your paper for editing, you can delete tables, schemes and other types of graphic information taken from a reliable source. But be reasonable. Deleting data that may potentially contain mistakes only brings the result to naught.
Place an order in good time
It is no secret that urgent projects cost more. Of course, you can order from us editing with 6 hours delivery, but its price will be higher. Note that rush orders are never at a disadvantage at Royal Editing. But this is where you can benefit financially from efficient time management. Start working on your paper beforehand. This leaves you with plenty of time to economize by following the previous pieces of advice, and additionally it enables you to choose a more remote deadline.
Skip additional services
When you are low on money, you can content yourself with our basic package of services. Royal Editing always offers you several options on purpose. We understand that some clients need only top-notch services, and they are ready to pay a bit more for the sake of perfection. For these customers, Royal Editing suggests switching to the top 10 writers option. Our top editors can read between the lines and pay attention even to the subtlest nuances of word meaning and word order, which do not actually present a mistake but change the general perception of the work. Our high-class services are high-class in every detail.
We also have a lot to offer to another group of customers: those who want high-quality editing but have to spin out money. Even without additional services, we guarantee to correct each mistake and make your paper a decent piece of writing in all respects.
Claim a discount
Royal Editing enthusiastically encourages its clients to further cooperation. That is why we created a set of discounts for you, which are meant to become a pleasant perk. Who else will offer 15% discount for the first order? Contact our managers to learn more how you can save using Royal Editing services. With our generous reductions, even dissertation editing rates will not scare you off.
So, our company is focused not only on delivering editing services of high-quality, but also on adjusting to your financial possibilities. Our rates are affordable enough as they are, but here we have shared with you some secrets how you can save even more. In general, it is all about being reasonable: do not rush into ordering from the first company you come across on the web; be self-organized to send in the paper beforehand and find out what discounts you are entitled to before placing an order. We are looking forward to working on your projects.