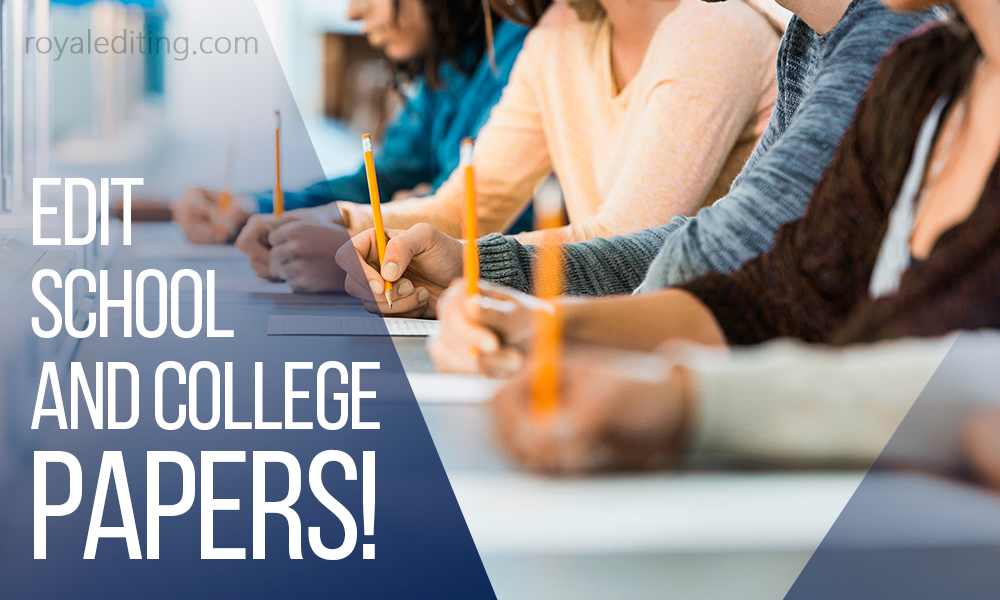 If you are a high school or college student, you have often come across the dilemma: have I made a mistake while writing my paper? Well, it may be possible that you are a genius and never make any mistakes whatsoever, but generally, regular students do. And when these things happen, they need someone to help them. Teachers, it seems, do not much care or want to help, but still there has to be a way to make your writing better. Not everyone has a head for Math, the same way not all of us can write works of art every day. Of course your teachers may refuse, and you parents may have little knowledge of the subject, but you can always rely on us. Our new website has just launched, thus you have a chance to be one of the first to try out our services.
The team of well-educated people is here to help you every time you doubt yourself. We are happy to help with editing and proofreading your essays, reviews and projects. You do not need to worry anymore that your teacher will scold you for another misspelt word or the lack of research. We will make sure that your essay looks perfect and flawless. The essay will be full of descriptions, examples and complex sentences that will render your strictest teacher speechless.
There are times when students are loaded with homework. This happens especially before exams. The nightmare of every student is being left to repeat the year. We can also help you here. Quality revision of your work is what you need at times like that. We give the insurance that you will not be left behind but keep up with your every assignment. With this new webpage, your homework becomes our concern.
No More Problems with Editing and Revision
You have been at the situation where the teacher does not want to help you because they claim they have little time and you feel that they just have little interest in you. Great news! You do not have to come and ask your teacher for help anymore. From now on you will only talk with your teacher about your incredibly successful writing technique and your flawless work.
Naturally, you cannot revise your own work as you may miss a mistake. Writing is an occupation that always asks for second opinion. It is just your luck that we are offering our expert proofreading for you. Think about the possibilities that the quality paper may bring into your schooling: better grades and better prospects. We understand how stressed you are with you deadlines at school and ready to help you whenever you ask. You can forget about low grated, because from now on your work will be the envy of others.
Have you been given an essay on the work of literature and you haven't written a single word? This is no problem, because we are full of ideas and happy to prompt your intellectual development, as well as to bring your educational process onto an entirely new level. You have to try it out and tell your friend, so press here to find out more.