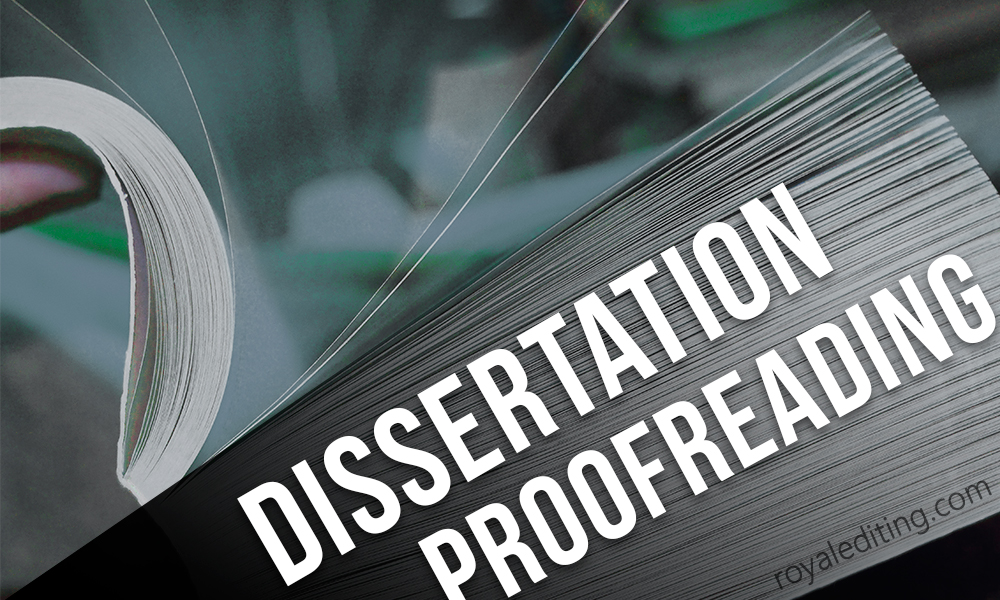 Last time we talked about dissertation editing services and discussed how a dissertation differs from thesis, and its main elements. Today we will focus more on dissertation proofreading and what it is and what it includes. Dissertation proofreading is the very final step before you submit it. The service of dissertation proofreading deals with minor and subtle errors of the text. As well as editing dissertation proofreading looks for grammar, punctuation and spelling mistakes, which the editor or writer might have missed. Such matters as structure and content of the written material can also be revised during the dissertation proofreading stage. And those elements will be the main subject of today's post. Don't underestimate the importance of dissertation editing services, which by the way you can order online.
Dissertation Structure: A Step-by-Step Guide
Dissertation is a formal academic paper that requires rigid, well-organized structure. The guidelines for organizing your dissertation may vary from university to university and you should check up with your faculty before you start outlining your paper. But despite possible minor differences, general structure of all dissertations is the same in every university and in every country. When you order dissertation proofreading service from Royal Editing you can sit back and relax our editors will make sure your dissertation is perfectly structured and organized. Let's revise some of those structural points you should pay attention to when planning your dissertation.
Research proposal. Write a research proposal of your future dissertation only if it is required. The research proposal is basically the same thing as a dissertation itself, only without the actual research. Sometimes you have to submit a research proposal so it could be approved by the faculty staff. Its purpose is to determine whether the potential research is valid and is possible to achieve through the means you offer. Your research proposal should explain what you plan to do, how you will do it, and which results you aim to reach;
Title page. Your university might provide you with specific instructions regarding the layout of your title page. Though there are several elements that will surely appear on your title page no matter what the layout is:
Abstract. It is a very short summary of your dissertation that includes the description of the main points. The purpose of the abstract is to inform the reader what your paper is about so he could decide whether it is something he is interested in and ready to spend time reading. An abstract is like an introductory paragraph in an essay, it must be catchy and appealing. Read these free essay samples to see how important the first paragraph is. Thus it is crucial that your abstract is very well organized and edited. Professional editors from Royal Editing have a lot of experience working with dissertations, they know how a good abstract must look like and will help you to perfect yours as well. Your dissertation abstract should briefly cover: the matters under the research and why you chose them; research methods; the results of the research; conclusions;
Acknowledgements. It is up to and your college guidelines whether to include acknowledgements section into your dissertation. But if you opt for it then you have to mention in it everyone who in some way helped you with your paper. It can be a librarian, a professor, a fellow student or any other person that assisted you with the research;
Introduction. In this part you have to comprehensively present your subject; mention you're the goals and objectives of your research. You must explain why your research matters, why it is relevant and important for that area or study, how it can contribute to the academic knowledge. Also explain how you are going to conduct your research, prove the results and what kind of methods you will use to do it. Don't forget to include a brief outline of each chapter of your dissertation. You might say that introduction is very similar to abstract, and in some way, you will be right. Introduction section, as well as abstract, gives a preview of what is going to be discussed in the dissertation. But the purposes of these two sections are different. While abstract is supposed to appeal to the reader and convince him to read the paper, the introduction is your chance to demonstrate your grasp of the subject, your excellent command of academic language and grammar. It might be a surprise for someone, but good grammar is as important for dissertation as the result of research. Refresh your grammar skills before writing your paper;
Literature review. In this section, you have to conduct a throughout critical analysis of all relevant materials and research that already exist regarding your subject. The review has to be informative and comprehensive. It includes the list of article and other materials with their short summaries as well as your critical analysis of each source;
Methodology. Here you describe your methods and other techniques you used while conducting your research; how and where you collected the data. You have to explain why these methods were appropriate and relevant in the research of that particular subject;
Results/Findings and discussions. At last, this is the section where you have to demonstrate the actual results of your research. You must not only display what you discovered but evaluate and analyze the results as well. Identify the strong and weak points of your research and discuss the limiting factors;
Conclusion. Here is the point of your dissertation where you have to sum up and bring to the logical end all your research and analysis. It is crucial for this section that you try to answer the question that you posed at the beginning of your paper, to justify the initial purpose of your research. The aims and the results of your dissertation have to meet at this point. You should also express your opinion about future developments in the area of your subject and determine if any practical application of your findings is possible;
Bibliography and references. As a rule, you would be given definite instructions regarding this section. In it you have to create a list of all the sources of information you used or cited in your paper;
Appendices. This section includes any additional material like tables, graphs, used questionnaires, statistical data, illustrative material, letters, etc.
Title of your dissertation;
Your full name and academic qualifications;
Statement: Dissertation submitted to MIT University for the degree of doctor of philosophy in computer science;
Institution name and city;
Day the dissertation is submitted;
Name of supervisor(s);
How We Proofread | Royal Editing At Your Service!
Dissertation is an important step forward in your academic career and your degree depends on its success. A dissertation must follow certain rules and have particular structure. We hope that this article will help you with outlining your dissertation. And it their turn professional editors and proofreaders from Royal Editing will be happy to fix all your mistakes and polish your writing. Nowadays it is so easy to use dissertation proofreading services, just upload your paper at our web site and shortly you will be able to receive excellent results for a very moderate price.