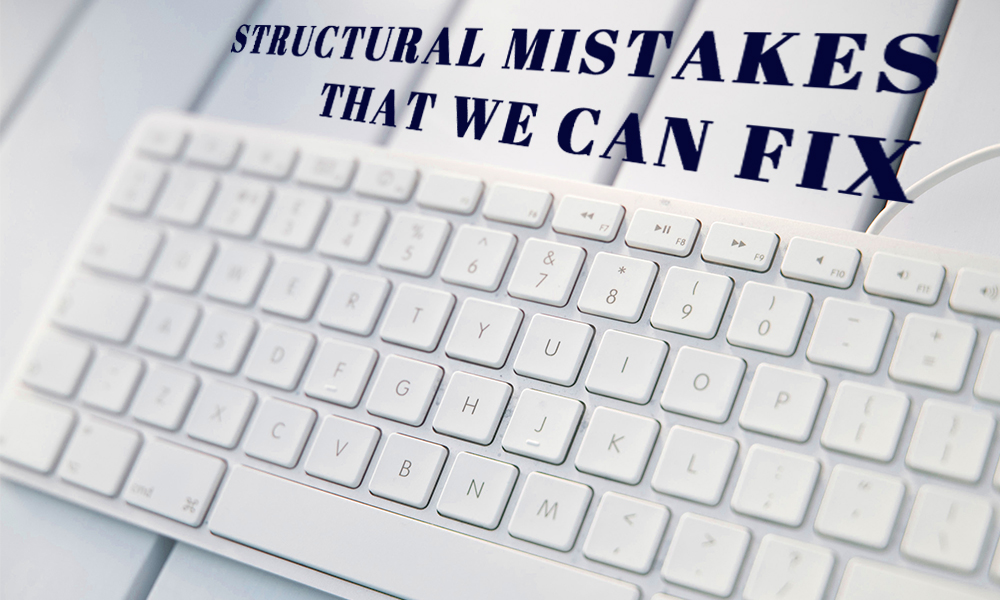 When you hear about paper editing services, you most likely think grammar. You imagine that when you submit your essay or dissertation to paper editing service, the editor will just fix your grammar and punctuation errors. Other people say, what kind of other problems, apart for grammar and punctuation, could there be for paper editing services to fix? Let's us dispel that myth about the work of paper editing services by reminding everybody about structure. By that word we mean the way your paper is organized. And depending on the type and complexity of the paper, there are a lot of structural elements we must keep in mind. Thus, when you decide to order paper editing services from Royal Editing, you can be sure that our editors will pay close attention and work on the structure of your paper, as well as grammar and punctuation. Royal Editing is a paper editing service with many years of experience and with excellent team of professional editors and proofreaders. At any time of the day or night, you can rely on them to polish your paper up to perfection.
Why Structural Mistakes Matter

Academic writing, which includes essays, research and term papers, dissertations, requires following the rules strictly. And this is what Royal Editing does when fixing structural errors in your papers. Each paper has a number of specific requirements and characteristics. You cannot just write anything that came into your mind and call it an essay. You might call it a journal or diary entry but not an essay. And the difference between these two would be not that much in content, but in structure. Every academic paper has a particular structure and Royal Editing can help you to shape your thoughts into proper structure. On the one side, structure may seem to make things harder, because you need to follow all these rules, and at first find out what they are. But on the other side, it can make your task much easier, because you already have a template, and you just need to fill the blank spaces with your thoughts.
The proper structure is essential in academic writing, because without it your paper will not be an academic paper . Without structure it will be just a bunch of thoughts and ideas, but not an essay or a dissertation. Out editors will help you out of this structural mess and relief your stress of composing papers. Let's illustrate what kind of mistakes can be made while you organize your paper and how Royal Editing can fix them in no time.
Structural Errors in Essays Royal Editing Can Fix

Royal Editing works a lot with rewriting, editing and proofreading various types of essays. And the mistakes our editors face are most often of one and the same kind. Poor structuring is the biggest flaw of most of the essay writers. People seem to forget or not be aware of the fact that essays must have certain organization.
The classic five paragraph essay, for example, has one introductory paragraph, tree body paragraphs and one concluding paragraph. However, some essay types like for and against essay, need an additional paragraph before conclusion. Often, universities expect much longer and more complicated essays, which sometimes can be called research papers, and have more complicated structure. If you have just a lot of thoughts on the given subject, you can send them to us, and our editors will give them a necessary structure.
Nevertheless, organizing ideas into separate paragraphs is not the only thing that our editors can do for you. It is worth to remember, that each paragraph has a certain purpose, and each paragraph in its turn, has its own inner structure. Royal Editing will make sure to identify and shape such elements of inner paragraph structure, like topic sentence, supporting ideas, concluding and transition sentence. When you want to get an A for your essay, each of these elements must be at its place and our editors can help you to do it for a very moderate price. Moreover, Royal Editing offers different discounts for students and first-time customers. So don't lose your chance to order professional editing services cheaply right now.
Dissertation Structure and How Royal Editing Can Help

It would be impossible to compare essay and dissertation, because the latter one is much more complex and longer paper. However, the one thing they have in common is structure. To be exact, both of these academic papers must be organized in a certain way, following certain structure. Royal Editing, as a leading specialist in the field of academic paper editing, has a lot of experience with organizing dissertations . If you think, your dissertation is not going the way you have imagined it would, then you immediately need to consult a professional editor, because your college degree and your future success may depend on this paper.
Since dissertation is a large and complex paper, we cannot review each element of it in this post. However, we will mention a few of its structural elements in order to give you idea, how Royal Editing can help you.
First of all, our editors will focus on the preliminary pages of your dissertation, such as title page, abstract, contents, list of figures and tables, acknowledgments. There are some general rules for organizing these elements, however, the more precise structure guidelines you shall receive from your college or university. You are welcome to share them with the editor, who will work on your paper, so he or she could edit your dissertation according to the standards of your college.
The other part, body of your dissertation, comprises of such chapters as: the introduction chapter, review of literature, research methods, and various types of other chapters, which depend on your major and the education establishment you attend. Royal Editing can expertly assist you in editing and structuring the body of your dissertation, because our editors have a big experience in working with such papers. The references pages, which have confusing complicated structure, will not have to scare you anymore. Royal Editing can organize them for you in accordance to certain style you request, such as APA, MLA, Harvard or Chicago referencing styles.
Perfect Structure with Royal Editing

In academic writing, proper structure of the paper is a must. Without it your paper will not be considered as academic. Organizing your essay or a dissertation, may seem like daunting task, especially when you have no time for writing and no clue about how the proper structure must look like. Nevertheless, it doesn't have to stress you anymore, because you can rely on Royal Editing to give your papers a perfect structure.