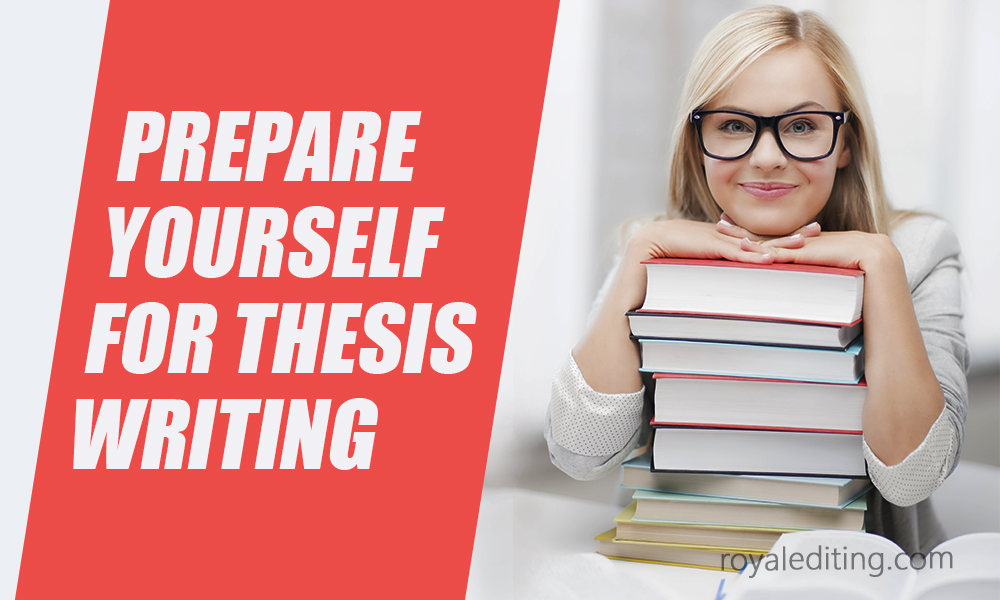 Roughly speaking, thesis writing may take up from 6 months to the whole 3 years. The thing is that most students do not know where to start, and that is why the process stretches out in time. To complete a thesis quickly and without a constant headache, one needs to lay serious groundwork. If you start writing something right away, not knowing what direction to take, revisions to the work will be numerous, and you risk flinging away precious energy without getting decent results. Our English editing services share the secret how to prepare yourself for thesis writing to minimize time and efforts spent in the process. Follow these tips, and even writing a huge thesis will not appear impossible after all.
Diligence in studies
Let's say that you are a very responsible student who decided to start preparing for thesis writing during the first year. Even at this time there are several steps to take that can facilitate life in the future. So, here is what we recommend to freshmen:
By the way, starting beforehand is always a winning time-management strategy, especially when it comes to college writing. To make one more step towards becoming a time-management guru, read this post: http://royalediting.com/advanced-guide-time-management-tips-for-writers.
Choosing the topic
If you absolutely gear up for creating a thesis from scratch by yourself, then the wise idea would be to choose a topic that is interesting for you. Just imagine how much time thesis writing is going to take, and it becomes obvious that success is unfeasible without special appeal to the main subject. It is exactly the point where author's attitude to the text come from: choose an interesting topic, and a lot of enthusiasm is guaranteed throughout the work; spin a topic out of thin air, and be ready to fight the boredom all the way though.
If nothing interesting pops up, do not lose heart. Our editing company's blog always has some handy tips for readers. Right now Royal Editing presents several working strategies how to invent an appropriate thesis subject. Try one of these:
We hope that choosing a subject will not take too long, and once this foundation is laid, it is time to move on. By the way, if you are interested in our professional tips on other issues connected to academic life, here is a bunch of links to start with:
Choose scientific methods
And now let's return to our subject. Once you know what to research, decide how you will do it. There are a lot of scientific methods, and each of them presents its own advantages and disadvantages in the research process. Typically, different scientific areas require different methods of analysis. Of course, nobody would conduct a lab experiment when the topic in question is the biography of William Shakespeare. But it will be useful to know all the methods before selecting several of them that to suit your purpose. They determine what approach to stick with. That is why we have prepared a short set of popular scientific methods for you with short guides how to choose between them.
Go online
Now all information we can possibly need is at our fingertips. Numerous universities and research centers around the globe publish their advice on successful academic writing and give out tips how to conduct various studies. Our professional thesis editing service is among this group. For example, if you want to learn useful pieces of advice on successful academic writing from professors themselves, follow this link: http://royalediting.com/academic-writing-advice-from-professors.
Everybody can find way more tips and hits on the Internet just like you found this one. There are both comprehensive articles that go through the writing process from A to Z and sketchy posts that dwell only on some particular aspects. Do not be lazy and discover what Google has in store for you.
We hope this post managed to clear up the preparation process for thesis writing. As in every other sphere, it is a matter of choosing a topic that interests you personally. Then the feeling of enthusiasm will not leave you halfway. Diligent students get an advantage here since they have more experience in writing in general. Whenever you feel doubtful as to what to do next, use Google search to get a piece of academic wisdom.
Once the thesis is written, arises the question of bringing it to perfection. What you need at this point is the best thesis editing services. Check out these articles to learn in what ways professional proofreading and editing may be of help in such a case:
Royal Editing offers quality services at cheap prices. Moreover, most of our clients are eligible for further discounts. Contact support managers to find out more how to save money on editing and proofreading.