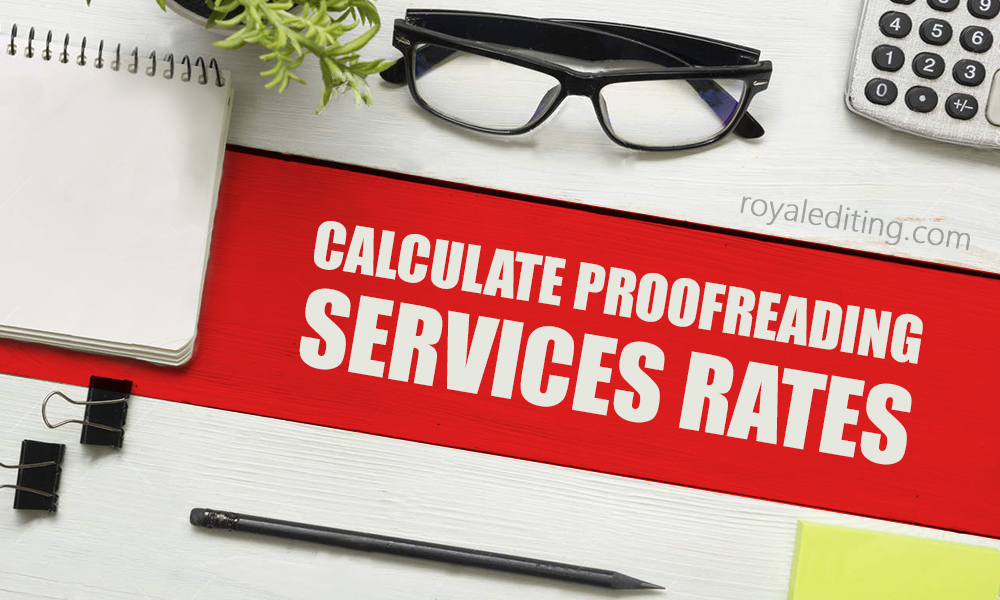 It is only fair when a customer knows the cost of the order straight away. Keeping the pricing policy transparent is one of the main principles of our proofreading and editing website. This article will offer even more insight into the algorithm of price setting, which in turn opens more possibilities of saving on editing services. We will move step by step and dwell on each of the factors that have influence on the final order cost. From now on, our proofreading services rates will not be a mystery anymore.
First of all, we remind everyone that our effective price list is situated on this page. Please, pay attention that the rates are given per word after the limit of 275 words. This is the size of a normal document page, but we intentionally do not estimate the amount of work by pages; later on you will find out why. However, the prices on the above-mentioned page are not absolute because there are several more factors that determine the final cost. Be sure that by the end of this article we will have mentioned each one of them.
Type of work
The main determinant is of course the type of work our specialists have to perform. We offer 4 types of academic editing services: editing per se, proofreading, revision and rewriting. Let's take a closer look at each of them.
Proofreading presupposes correction of slight mistakes across the text. These may be misspelled words, the incorrect use of English tenses, lack of logical sentence structure, faults in paragraph structure and so on. It does not include large scale changes in the text itself, but it polishes up the existing essay and brings it to perfection.
Editing is one of the most popular services at Royal Editing. Basically it includes the same aspects as proofreading does, but additionally an editor may work on the contents of the work as well. If it is absolutely necessary, the professional may add or delete some excerpts to improve the perception of the text and to develop the idea of the paper in full measure.
Revision is a useful service when the professor handed an essay back with requirements to improve it according to his or her comments. After revision the paper will look exactly like the professor wants to see it.
Rewriting will come in handy when one has to preserve the initial structure of a text, but to change its wording completely. It may be due to lack of academic terms across the essay or because it fails at plagiarism tests. Whatever that might be, our specialists will help to rewrite the paper anew using other words and sentence structures.
The rates for these services are slightly different, so pay attention to it when ordering from our online company. But there are other price determinants too, so let's get to know them better.
The amount of work
Some companies prefer to estimate the amount of work by the number of pages, while others stick to the word count. It is obvious that the first method has a lot of drawbacks as it does not take into account whether the print is large or small and what kind of margins there are in the document (although it is worth mentioning that every paper should correspond to standard formatting requirements approved in academia, and after our editing yours will meet them indeed). A reliable company would not, of course, juggle these parameters just to gain more profit, but if a client happens to choose a dishonest website, nobody can guarantee fair pricing.
To gain the ultimate customers' confidence, Royal Editing prefers to count the amount of work by means of words, not pages. It guarantees that you only pay us for the number of words in the document, and not a penny more.
Interested in other basic principles of our work? Check out these previous posts to find more useful information:
Your personal deadline
It is convenient that our company gives every client the chance to select the deadline that suits them. However, be careful with urgent orders as they might hit your pocket. Basically, at Royal Editing it is a matter of choosing a term somewhere between 12 hours and 1 week. Each option has its advantages and disadvantages. If we look at it from the proofreading rates standpoint, it becomes obvious that in order to save more, one should always select a 7-day long deadline.
But life can be unpredictable, and not everybody can plan their essay writing in advance and, what is more, stick with this plan. If it happens so that the essay gets written only hours before turning in, then the reasonable thing to do will be to choose the shortest deadline, to pay more, but to get the desired editing just in time.
Top 10 writers option
Every proofreader at our company has a number of vital proofreading skills, more information about which can be found here: http://royalediting.com/the-needed-skills-of-the-professional-proofreader. Those who aim only at the highest level of editing services can choose to work with our top 10 writers. Naturally, such a decision will increase the price, but it improves the editing results, too. It is a common wisdom that the work of a true professional cannot go for a song. Even the proverb says, what costs little is little esteemed. What privileges does the top writers option give? Well, let's see.
Our top writers work faster, which means you may get the paper back well before the deadline.
The best specialists have more insight into the editing work, and they notice even the slightest discrepancies in academic essays. So, it is not only about spotting mistakes; they bring editing to a whole new level.
US/UK writers
On default there will be a US writer working on orders from customers. A person who graduated from university and whose English knowledge allows him to hold such a demanding position as a professional editor. It goes without saying that no matter which of the specialists will be appointed, he knows how to do his job. To learn why it is so important, read our article on what an editor proofreader does at work: http://royalediting.com/what-an-editor-proofreader-does-at-work.
Alternatively, if such need arises, one can choose a UK writer for the order. This increases the total order cost by 10%, which is not huge money taking into consideration that after that the paper will be edited in pure British English. Whether an editor is from the UK or the US, be sure that only native speakers work for Royal Editing. We do everything to leave our customers satisfied, even if it requires hiring professionals from different parts of the globe.
By the way, we remind everyone that we have a special option for those who have worked with our online paper editing company previously. It is possible to choose a specific professional by entering his ID in the order form. This feature ensures the level of quality that suits you personally and also the possibility to recommend a specialist from Royal Editing to best friends. Improve your college performance together!
Price reduction
When the cost is calculated, Royal Editing can offer a pleasant bonus that we have in store for new customers. It is 15% price reduction for the first order, which makes editing even cheaper than expected. In order to get this discount, a client needs to find the special promo code on the website and enter it while placing an order.
But do not get disappointed if it is not the first time you use our services. Regular customers are eligible for discounts, too, but these are other types of price reductions. Subscribe to the newsletter from Royal Editing to stay updated on your personal perks.
So, there are several factors that influence the total cost of an order. First of all, it is the type of service. Then come the number of words and the deadline. Additional fees will be charged if you order extra services, such as the top 10 writers option or an expert from Great Britain. And do not forget that afterwards you can reduce the cost by applying a discount code! It makes quality editing and proofreading services affordable for students. We do everything to ensure that customers will return to us for further cooperation.
More articles in this section: