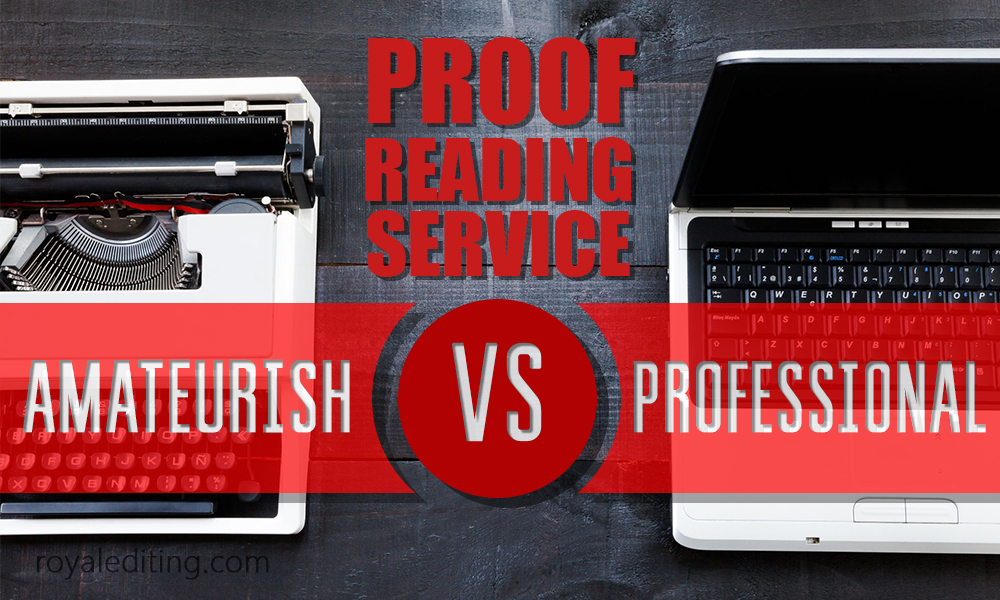 Every person can become a proofreader of his own papers or even start helping other students in improving their works. But a professional proofreader has a bunch of qualities that make his amendments outstanding and exceptional in several respects. In this post we will show by vivid examples why our proof reading service exceeds amateurish services in quality. The results you get from our essay editors are unmatched by mediocre online companies, and they are greater than students can normally achieve by themselves.
Attention to details
We not only scan the pages; we analyze each sentence structure and each word to find the best solution. Attention to details is how we would describe this principle. When amateurs start proofreading a paper, they basically only look for grammar and spelling mistakes. Having found and corrected them, they tend to think that the job is done, but Royal Editing knows that there is much more to be done.
For example, did you know that careful word choice can improve essay's readability almost by half? It is a matter of selecting only appropriate terms to describe the topic, whatever that may be. That is why we make a point of ameliorating papers in all these aspects:
100% elimination of mistakes
Whereas amateurish services do not always stick to their promises to get rid of all the mistakes in your document, we find doing it the cornerstone of success on the market. Mistakes make texts appear awkward and unprofessional, so Royal Editing knows exactly why it is so important to correct them all.
How do we manage to do it? Only holders of academic degrees are allowed to work on students' papers in our company. We hand-pick specialists among the alumni of famous universities, paying special attention to the fact whether this person is a native speaker or not. Then they have to pass a test in order to become part of Royal Editing family. When sending a paper for proofreading, you can know for sure that the proofreader will have necessary qualifications to perform the task with flying colors. Choose our online company if you want to improve college results with minimal efforts.
Here are some links to get familiar with the level of our proofreading services even more:
The speed of working
Only constant practice allows specialists to perform proofreading work quickly yet without any loss in quality. If an amateur tried to increase the speed, the majority of mistakes would probably remain there. The strong point of professional services in this respect is the certainty about speed/quality ratio. People who do the same job every day (and are of course qualified to do it) gradually decrease the time spent on such activities.
Taking into account everything mentioned above, we arrive at the conclusion that our services will come in handy even if you do not have much time before the deadline. With this proofreading website, students are able to get their essays back in a matter of 12 hours! Can you imagine, we can polish up a paper while you are sleeping. It hints at another advantage of working with us: yes, clients really have the possibility to reach out for professional help at any hour. Read this article to learn more about special features of our website: http://royalediting.com/special-features-of-our-proofreading-website.
The quality of amendments
Specialists from this company do not support needless work. While some services on the Internet make excessive amendments just to show that clients do not pay their money for nothing, we correct only those parts that have to be corrected. The number of improvements, therefore, differs from paper to paper, and neither proofreaders nor customers can know in advance how much we are going to change in the upcoming order.
Students can afterwards track all the corrections our professionals made. It presents a wide range of opportunities:
if working with us constantly, students can gather statistics of their writing to find out whether it gets better with time or not; the fewer corrections we make, the better writing skills are;
if any correction seems inappropriate for you, let us know through the contact form on the website;
having apprehended and analyzed all the mistakes made in an essay, you decrease the chances of repeating them in the next ones.
Customer support
The Royal Editing staff finds it substantial that the customers should be able to contact their personal proofreaders at any time. Such a level of client support can rarely be found among amateurish websites because it requires available managers 24/7.
Thanks to this feature of ours everyone is able to solve their issues on the go: write a message indicating a problem and get a quick response. Please pay attention that the faster you contact us to specify vital order details, the faster it will get delivered. To check the list will all your orders, their statuses and related messages, visit "My orders" page.
Personal approach
This is the last feature we wanted to dwell on, but basically it combines everything mentioned earlier. Personal approach at Royal Editing means that each customer will get quality proofreading that corresponds to the highest academic standards.
To make the services really personal, there is a special field available after payment, which allows to leave notes, comments and guidelines to the professional who undertakes the order. It guarantees the quality of work, and you can be sure that in the end the paper will contain everything personally you need, and will look exactly as your professor wants to see it. By the way, go to this page to read exclusive writing tips right from professors: http://royalediting.com/academic-writing-advice-from-professors.
Now that you know how our proof reading services work, decide for yourself whether they differ from what amateurs in this sphere offer. Remember that opting for professional assistance, you automatically choose quick proofreading of high quality, and also the possibility to claim the money back in case anything goes wrong. Only companies with experience and a huge customer base can afford the level of services that one will find at Royal Editing. Order the first proofreading from us now, and see for yourself in what ways professional proofreading services differ from amateurish ones, and how easier it is to order from us than to do everything on your own.
Still having questions about our proofreading services? These blog posts are likely to answer them: