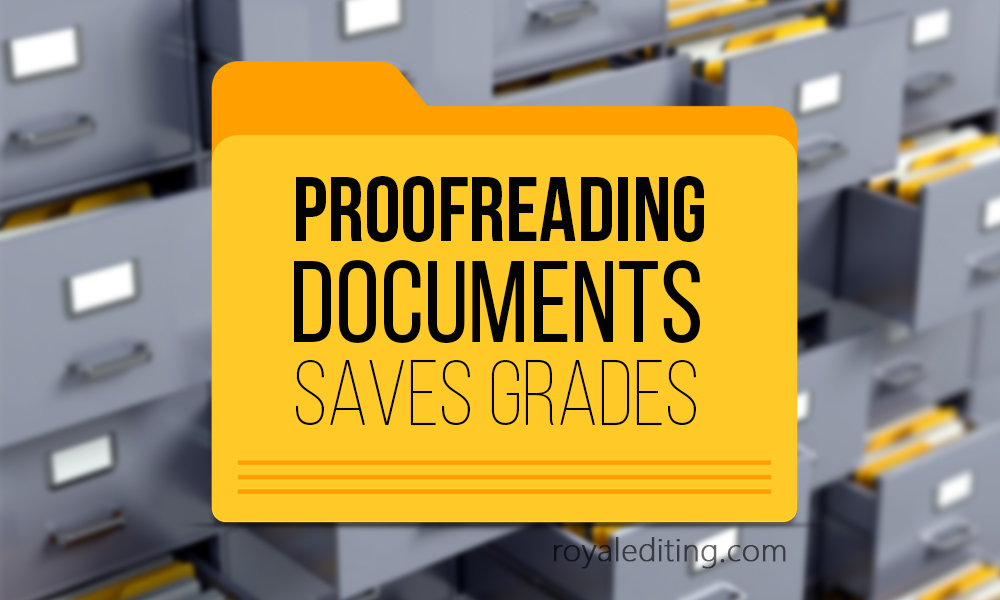 The importance of proofreading is hard to overrate, taking into account that it shapes up any essay and presents it in the most favorable light . However, some students still think that they can submit their papers in the way they were written and get away with it. Yes, they can, only if their writing skills are perfect enough to create flawless texts on the go. But most of the students will have to order additional academic editing services to ameliorate their work, to make it look exactly as the professor wants it. In this respect proofreading documents saves your grades , or at any rate makes them as high as possible.
Proofreading leaves no chance for misprints
While typing fast, even the most proficient of us can fail to notice a misprint or two. A more or less decent editor on your PC will correct them without trouble, but what if the editing feature is turned off? Or the word you entered exists, only you meant some other word, but accidentally messed up with buttons. It is not a big deal for everyday communication. Probably everyone had such a situation when predictions on the phone suggest nonsense or a hilarious alternative to what you were going to enter. It is only a chance to laugh together with friends, but in academic writing the things stand vice versa.
Even the slightest error speaks of the author's lack of expertise. The whole study starts looking less reliable once a professor spots a misprint there, let alone a bunch of them. While software designed as spell and grammar checkers is able to detect only part of mistakes, academic proofreading services that we offer will get over with 100% of them. Misprints are only the tip of the huge iceberg called possible flaws in college papers, and right now we will mention others as well.
Proofreading corrects grammar
Grammar mistakes are more serious than misprints because the latter show how attentive the writer was, while the former indicates his or her writing skills. A person with numerous grammar mistakes will not be welcome in academia where everything should be perfect. That is why our professional proofreading offers to fix it.
If the question who can edit grammar is topical for you, consider accepting help from our specialists. Proofreading from Royal Editing corrects grammar in several facets at once:
We make sure that subject-verb agreement is established everywhere in sentences.
Proofreaders add missing punctuations marks and delete unnecessary ones. They also check whether the marks are chosen right since students tend to mix up commas and semicolons, for example, when combining two parts of a compound sentence. Our regular readers already to what consequences the ignorance of English punctuation may lead: http://royalediting.com/ignorance-of-english-punctuation-serious-consequences.
Our professionals spot and correct mistakes in homonyms and frequently confused words: their/there, then/than, it's/its and so on.
We get rid of incomplete sentences, or replace them with their grammatically correct alternatives.
Proofreaders pay special attention to words with apostrophes to find out whether you got them right.
Finally, we deal with misplaced modifiers to improve not only the grammar of the essay, but also its structure, which is the next subtopic in this post.
Proofreading ameliorates the structure of the text
It is no secret that an academic paper should be well-structured because only in this way its author is able to convey his thoughts to the reader. It is not a work of literature where vagueness is a vital feature of the style. Here nobody would try to guess what the author was going to say if it cannot be understood straight away.
That is why correcting the structure of an essay is part and parcel of proofreading in general. Here are the tricks our writers use to make each paper structured flawlessly:
They achieve paragraph integrity by making sure each paragraph is devoted to a single idea (by the way, everyone can do it on their own by following our guidelines on how to craft perfect paragraphs ).
Proofreaders pay attention to the general structure of the essay to ensure that it has all the three vital elements: introduction, body and conclusion.
They make use of linking words to unite different thoughts into a complete study.
They watch out for discrepancies in writing and get rid of them, so that each essay part supports the author's idea, not contradicts it.
These posts offer even more insight into the way we work on our clients' orders:
Proofreading enhances style
There are several styles in the English language and even more substyles. We are interested in academic writing style, which has strict guidelines as to how a work should be organized. Numerous taboos exist for academic writing, among which we can mention colloquial phrases, sophisticated literary devices, contractions and even idioms. Unfortunately, it is prohibited to make use of them in an essay; otherwise, their presence spoils the style or completely destroys it.
Since we find it necessary to enhance the style in every possible way, our proofreaders have a goal of paraphrasing all the flaws mentioned above, but additionally they work in these directions:
Specialists from Royal Editing ensure consistency in terminology.
They replace frequently repeated words with synonyms.
Proofreaders tackle the problem of tautologies.
They delete superfluous adverbs and adjectives that for the most part only pollute academic language, which, needless to say, should be as precise as possible.
They replace long sentences with their shorter variants, opting for diversity in sentence structure instead of it.
Many professors note that essays they receive lack proper style. With our services, yours will always be the best. If you are willing to learn other advice from professors, in one of the previous articles we posted the most frequent complaints from them: http://royalediting.com/academic-writing-advice-from-professors.
Proofreading perfects formatting
This feature is valuable for those who do not want to spend their time learning the rules of academic formatting. Writing a good essay is already a laborious process, so the task of presenting it in the right way can be easily delegated to a person who is knowledgeable about the requirements.
We can say for sure that our proofreaders are. They are always in the loop, succeeding to track down any minor change of academic tendencies. If some formatting requirement has just changed, be sure that our proofreaders will know it and apply in practice when working on your paper.
Proofreading polishes up references
This is the last aspect for today, which does not make it any less important. References are the cornerstone of any academic work as the author relies exactly on them while building arguments. There are several criteria that speak of the quality of references in a certain essay:
References must be relevant. You cannot cite a work on literature when writing a medical essay.
They must have proper formatting, which coincides with what we were talking about in the previous paragraph.
References in a paper should be numerous enough to support the author's ideas.
All these aspects will be considered by our professionals in the process of proofreading. No more faults in references will remain after you get the paper back.
Having combined everything we mentioned into one comprehensive service, we guarantee that proofreading from Royal Editing will improve your college grades. It cannot be otherwise when you turn in only essays perfect in all respects. For those still hesitating we have a special page with editing samples . Get familiar with its content, and decide objectively whether you need the services we offer. We remind you that a very appealing discount of 15% is waiting for students who are willing to entrust their texts to our company. In case the result does not come up to your expectations, you will be able to claim a refund. All in all, choosing Royal Editing is a non-losing strategy.
More articles in this blog section: